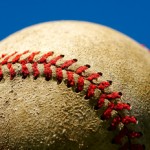 A roundup of last week's results from area schools' spring sporting events, including, Softball; Baseball; and Golf.
Softball
Silver Bluff 19, Strom Thurmond 0
Karly Kinard was the winning pitcher for the Silver Bluff's softball team on Monday with five strikeouts and one hit. Kinard also was 2-for-3. Silver Bluff's Shatavia Douse was 2-for-2 with two RBIs, Haley Key was 2-for-2 with two RBIs, and Shakila Green was 2-for-4.
Jefferson Davis 7, Wardlaw 1
W: Avery Owens (3-0). L: Wilkes. Leading hitters: Katie Baltzegar (JD) 3-3; Haley Eidson (JD) 2-4, 3B; Anna Griffin (Jd) 2-4, 3B; Caitlyn Still (JD) 2-4. Recs: JD 5-0. Source: JD
Fox Creek 16, Calhoun County 11
Micaela Bell led the Lady Predators with 5 RBI's last week at Calhoun County that included a triple and two doubles.  Micaela and Summer Payne each had a home run for Fox Creek.
Baseball
RS-M HS 4, North HS 2
Ridge Spring-Monetta defeated North Wednesday to open the regular season with a victory. Matt McGee picked up the win, striking out eight hitters in the process. He also helped himself at the plate, going 2-for-3 with three RBIs.
Fox Creek HS 6, Wagener-Salley HS 0
Fox Creek (3-4, 2-0 Region 4-A) got a big effort on the mound and at the plate from Andrew Buist (1-1). Buist struck out nine batters in the win, and he went 2-for-3 with a double and two RBIs. JT Wooten took the loss for the War Eagles as the team slipped to 1-1 in the region.
RS-M HS 5, Williston-Elko HS 2
Ridge Spring-Monetta (3-0) Tripp Padgett (1-0), struck out nine batters and walked none as he took the win against Williston-Elko. Caleb Everson was the losing pitcher (2-1). Kyle Middlebrooks and Matt McGee went 2-for-4 for the Trojans, and McGee knocked in two runs.
RS-M HS 7, Dixie HS 6
Ridge Spring-Monetta improved to 2-0 with a win over Dixie Thursday. Andrew Pratt got the victory on the mound, striking out eight. Kyle Middlebrooks, Matt McGee and Chris Oakman were all 2-for-3 at the plate. Oakman picked up two RBIs, while McGee and Middlebrooks had one each.
Fox Creek 8, Calhoun County 2
Fox Creek pitcher Tommy Joe Carroll picked up a win last week over Calhoun County.  Tommy Joe got help from Brent lacey who was 3 for 4 with a double and 2 RBIs.  Brent Butler was 3 for 4 with 2 RBIs and Caleb Cox had 2 hits for 4 at bats with a double and 2 RBIs.
Silver Bluff 9, Fox Creek 5
Stacy Green (1-0) picked up a win as Silver Bluff defeated Fox Creek 9-5 last week.  Lacey and Cox were on the mound for the Predators.  Quadre Castleberry hit a triple for the Fox Creek Nine.  Leading hitters for The Creek were Castleberry with 2 for 4 and Gillespie 2 for 3.
Strom Thurmond 7, Silver Bluff 0
Barnwell 5 – ST 3 (3/7/12)  LP – Tay Butler, WP – R. Still Hitters – ST M. Mathis 2-3, J. Bass 2-3
Strom Thurmond 6, 
Silver Bluff 4
Strom Thurmond–Winning pitcher M. Mathis, save G. Rutland  Doubles– Mathis (ST), Sumner (ST).  Leading Hitters: Strom Thurmond–Byrd 2 for , J. Drew 2-3; Sumner 2 for 4
Golf
Strom Thurmond's Reed Covar, little brother of Wofford College's All Southern Conference Freshman of the Year, Anne Marie Covar, was medalist last week as Strom Thurmond defeated North Augusta at Pine Ridge Country Club 160 to 168.  Thurmond's golfing phenom, McKenzie Talbert, had a 38  and Garrett Gibson a 42 in the Rebel win.