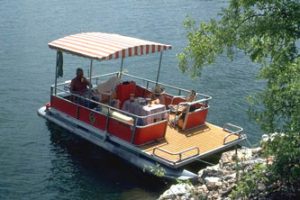 The S.C. Department of Natural Resources (DNR) is urging caution to boaters and outdoor recreationalists on the state's waterways over the busy July 4 weekend due to the high volume of recent rains. Due to recent rainfall, many waterways are at an elevated level.
The high water levels can conceal objects in the water, have more debris and make for dangerous currents. Also, many boat landings around the state are also flooded and not safe to launch a watercraft.
DNR is also partnering with the Dorchester County Sheriff's Department specifically on the hazardous conditions on the Edisto River. The county also notes that several landings have high water levels and present potentially dangerous conditions.
The best way to prevent boating fatalities is with the proper use of life jackets. Boat operators are also reminded that wearable personal floatation devices (PFDs or life jackets) are required for each person onboard. On boats 16 feet and longer throwable devices, such as flotation cushions, are required in addition to wearable devices. Life jackets must properly fit each individual, whether child or adult, and be serviceable without tears, holes or other damage or wear that would decrease the effectiveness of the device.
Also, before going out on the water, DNR officers encourage boaters to file a float plan. It's as easy as telling someone where you're going and when you plan to return. That way, if you run into trouble, DNR and other authorities will know where to begin their search. In an emergency, minutes count. Play it safe and file a float plan.