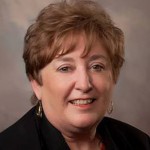 COLUMBIA – First Citizens today announced that it plans to open a new branch in Edgefield, S.C., located at 309 Main Street. The new banking location, which will open for business Monday, April 23, will feature an ATM and drive-thru, and will operate on a full-time schedule.
"First Citizens is excited about the opportunity to serve the greater Edgefield community from this new location," said Kelley Mobley, market executive for First Citizens. "Our branch on Main Street will make it even more convenient for Edgefield County residents to bank with us, given the extended operating hours and the branch's location in downtown Edgefield. We look forward to serving our neighbors from this new location for many years to come."
Patsy Easler, who has more than 39 years of banking experience in the Edgefield community, joined First Citizens in February as Relationship Manager. She will serve customers from the bank's new 309 Main Street location beginning April 23.
"We are pleased to have Patsy as the newest member of our team," said Keva Jackson, retail sales manager for First Citizens. "Her banking experience and natural ability to build strong relationships with customers make her an asset to the bank."