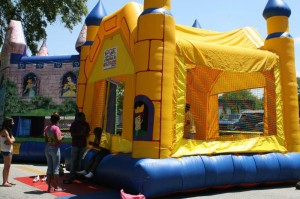 This weekend, the Johnston, SC, Peach Blossom Festival will showcase great entertainment, arts and crafts, food concessions, a parade, rides for children, and a family-oriented street dance.
This year's Johnston Peach Blossom Festival Corporate Sponsors are Edgefield County Hospital, First Citizens Bank, IGA, SCE&G, Edgefield Fuel and Convenience, J.W. Yonce and Sons, Northland Cable and SRP Federal Credit Union.
The Festival kicks off on Friday night, May 4, with a street dance in the municipal parking lot in downtown Johnston, designed especially for families, is free and will be held from 8-11 p.m. Music for this dance will be provided by Steele Justice, a popular local band.
This year's Johnston Peach Blossom Festival Dance Sponsors are Titan Farms and Dr. Hugh Morgan Family Practice.
The Festival continues at 9 a.m. Saturday, and the free entertainment begins at 10 a.m. and continues until 4 p.m. The parade is held at 10:30 a.m. All events are held in downtown Johnston on Calhoun Street.
Last year, thousands of patrons descended on Johnston to enjoy the day set aside to honor the peach industry, which has been so important in the development of the area. Each year, the Town goes all out with the Festival to remind citizens about the peach industry and to open its arms to visitors.
For more information on the Festival, please contact Debra Aston, (803) 275-2345.
To learn more about the Festival or the Johnston Development Corporation, visit the website at http://www.johnstondevelopmentcorp.org/.