What to Expect on a "Short Ballot"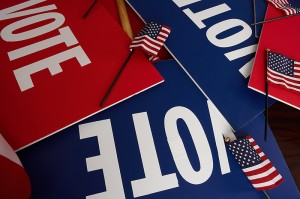 There is not a great deal of stirring among the candidates running in the June 12 Primary – but the expectation is to hear, soon, from them in some kind of public forum.
William Smith, running against the incumbent Norman Dorn for his Dist. 1 seat in the County Council has signs out and is at present holding what he calls "Town Hall Meetings" for the public to learn about him.  He held one April 16 and the others will be: 
April 24- Macedonia Community Center 6:30 p.m.; 
May 3- Johnston Chamber of Commerce 6:30 p.m.; 
May 29- Edgefield County Council Chambers 6:30 p.m. Neither of these candidates will be on the ballot in June; their race will be decided in November.
In Dist. 4 of the County Council there are two candidates, Betty Butler who made a public announcement in The Advertiser, Feb. 8 edition, is running for the same seat as Tracy Freeman, the seat vacated by longtime Councilman Willie Bright. The two running for his seat will be on the June 12 ballot as they are both running as Democrats, and a Primary vote will decide the winner.
County Council District 3 has two candidates: Dean Campbell is the incumbent and George Attaway has declared for this seat.  The race will be decided in the November election.
Two of the County Council Districts do not have opposition.  Those seats are held by Genia Blackwell (5) and Rodney Ashcraft (2).
Also to be decided in the November election is the Sheriff's race between incumbent Adell Dobey and Davis Parkman.
Recently John Pettigrew, Jr., announced in opposition to Sen. Shane Massey and that race will be decided in the June 12 Primary.
According to Tricia Butler, Director of Voter Registration office, there will be a short ballot for the upcoming Primary, and voters need to be prepared for fewer names to appear than usual.
Updated from printed edition.