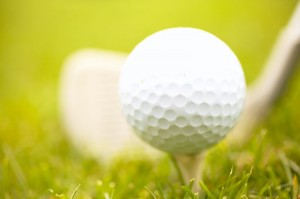 A roundup of last week's results from area schools' spring sporting events.
— 
Baseball
RS-M 16,  H-K-T 0
Ridge Spring-Monetta's Sam Bedenbaugh took the mound against Hunter-Kinard-Tyler last week and flung a no-hitter.  Sam struck out 11 HKTers and added to the team effort by going two fro three from the plate and scoring three runs. Trojan teammate Jason Fallaw went up to bat four tomes and connected for 2 hits in the game.
RS-M HS 6,  Wagener-Salley HS 5
A win is a win is a win.  Ridge Spring-Monetta sent Andrew Pratt to the mound against Wagener-Salley and refused to go away as they took a squeaker in region play last week over the War Eagles. RSM's Corbin Yon got the game winning RBI.
Fox Creek HS 2,  Williston-Elko HS 1
The Fox Creek High School baseball team won the Region 4-A Championship last week by defeating the Blue-Devils when everyone was suppose to be thinking about stretching. Someone was stretching early and committed a Blue Devil bases loaded error giving the Predators all they needed to win it all. Andrew Buist was the winning pitcher. The first round playoff game, which could be against North Central, is scheduled to begin at 7 p.m. Thursday at Riverview Park in North Augusta.
Fox Creek 8,  Ridge Spring-Monetta 4
The numbers one and two teams in Region 4A locked bats Monday night in a contest that would determine the state playoff seed for RSM.  The Creek Baseball team won the game by a score of 8-4 sending RSM to a tiebreaker, for second seed in the conference and home field advantage in the state playoffs, against Williston-Elko on April 24.   Fox Creek struck for 7 runs in the fourth inning putting RSM in a hole too deep to climb out of.   The Trojans got 3 in the top of the fifth to close the gap to 8-4 but were unable to recover any further.
Strom Thurmond 10, Batesburg-Leesville 0
WP: Rutland (5-2). LP: Evans. Hitters: ST — Mathis 2-4; Green 2-3; Rutland 2-2. Recs: ST 13-6, 8-2. Source: ST
AA First Round Baseball Playoffs
Strom Thurmond vs Buford  26 April at Thurmond
A First Round Baseball Playoffs
Ridge Spring- Monetta vs Lewisville  26 April at RSM or
Ridge Spring-Monetta vs McBee  26 April at McBee
Fox Creek vs North Central  26 April at Fox Creek
Golf
Region Champions
The Wardlaw Academy Golf Team finished regular season undefeated April 17th at Pine Ridge Country Club defeating their nearest competition by 30 strokes.  Scores for the match were Wardlaw 340, Laurens 370, Cambridge 435 and Long Cane 455.  Kenneth Kaltz led the Patriots to the Region Championship firing a blistering 71. Other individual scores for the Patriots were Kerry Cockrell 88, Daniel Wooten 89, Joe Brown 92 and James Brumbaugh 104.
Wardlaw is currently competing for the State Title at Myrtle Beach.
Strom Thurmond HS 157,  North Augusta HS 161
Strom Thurmond's Reed Covar and McKenzie Talbert teamed up last week to lead the way in a Rebel victory over North Augusta. The two Rebel golfers each shot blistering rounds of 36 and Jordan Ball shot a 42 for the win.
Ridge Spring-Monetta finished second in a three way match with Williston-Elko and North last week with Raphael Leaphart taking the medalists honors for RS-M. Williston-Elko 167, Ridge Spring Monetta 206, North 257
Softball
Fox Creek 17,  Williston-Elko 0
The Fox Creek Predators Softball team won Tuesday's Conference game against the Williston-Elko Blue Devils by a score of 17-0.  Fox Creek turned on the fire hose in the fourth inning against WE  scoring 8 unanswered runs leading to the 17-0 rout of their region foe.
Strom Thurmond 2,  Batesburg-Leesville 15
The Lady Rebels could not overcome 8 errors last week against Batesburg-Leesville and only being able to muster two runs on three hits left the outcome without doubt.  Brooke Benenhaley pitched 4 innings and Kaeli Wates 1 inning for the Rebels allowing 5 hits and 11 walks.  Amanda Biddlecome, Dayna Barnhart and Taylor Murrell had a hit each in the game.