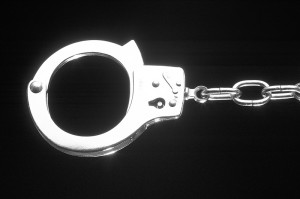 The Edgefield County Sheriff's Office responded to an armed robbery call at Greg's Gas Plus located at 1295 Martintown Road near I-20 in Edgefield County around 1 a.m. Friday, May 4.  According to a spokesperson with the ECSO, a white male entered the fuel station carrying a machete and demanded money.  The clerk deposited an undisclosed amount of money into a book sack the suspect was carrying, and the suspect fled into the woods behind Willow Wick Apartments.
A perimeter around the location was established with the assistance of North Augusta Public Safety, and shortly thereafter, the NAPS located a suspect matching the description of the thief.  A clerk from fuel station positively identified the detained suspect as being the robber.
The suspect, a juvenile resident of Willow Wick Apartments, was arrested by the ECSO and is being held at the Department of Juvenile Justice in Columbia.  He is currently being charged as a minor for armed robbery.  An undisclosed amount of money was recovered, however, the weapon used in this crime has not yet been located.