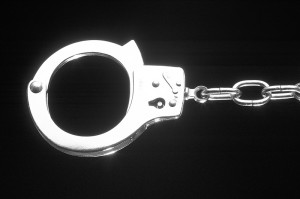 The Edgefield City Police Department responded to a stabbing call Monday night, May 28, around 10:30 at 218 Holmes Street.
According to Chief of Police Ronnie Carter, four individuals, two males and two females, were at the residence drinking when the women left to go get more alcoholic beverages.
Reports are that all seemed well at the residence when the women left, but sometime during their absence an altercation occurred in which one of the men was stabbed.
Twenty-eight year old Mark Justin Meadows was pronounced dead at the scene. A twenty two year old man, of Edgefield has been charged with 1st Degree Murder in connection with this case. He is currently being held in the Edgefield County Jail.
An autopsy on Meadows has been scheduled for Wednesday morning. Additionally, EPD did recover the weapon that was used in this crime.
Update – An autopsy performed Wednesday on the body of Mark Meadows has confirmed that Meadows was stabbed one time each in the throat, stomach, and lower chest and that he died as a result of these injuries.
Additionally, Police Chief Ronnie Carter confirmed that the suspect in this case has additional charges pending that include manufacturing marijuana and the use of a firearm during the commission of a violent crime.