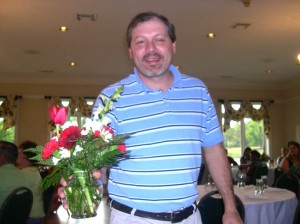 The Edgefield County Hospital Board and administrative staff were hosts for an appreciation dinner at Pine Ridge Club on Tuesday night, May 8. It was the 40th year of the hospitals existence.
Pins were distributed to a number of employees for years-of-service. The real excitement came when one day of paid vacation was given to five separate employees. Their names were pulled form a hat.
More about this event in the print edition of The Advertiser next week – 5/16/12.
–