This Weekend, May 12, at Lick Fork.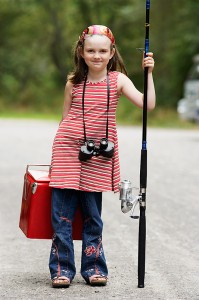 "Get hooked on fishing and not on drugs," say the officials of the Jimmy Shay Fishing Rodeo.  Always a great event for the young –12 years and under – it is held at Lick Fork Lake on the west side of the county.
Here is what the anglers get: free fishing, free bait and tackle, free refreshments, a chance to win the fishing contest for the one who catches the biggest fish.
The rodeo is sponsored by Merriwether Fire Department and US Forest Service and is organized by the Edgefield County Law Officers Association.
The time for the rodeo is from 9 a.m. to 1 p.m.
–