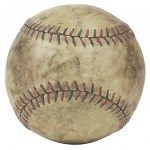 The Wardlaw Academy Softball Team defeated Clarendon Hall and Jefferson Davis Academy over the weekend sending the Lady Patriots into the State Championship Series against Clarendon Hall starting Monday, May 14th at 6:00 p.m.
The first of the three game series will be played at Wardlaw Academy followed by a trip to Clarendon Hall for game two and if needed a third game to be played at a neutral site on Wednesday.
The Lady Patriots, with a 7-1 Region 2 Class A record and another Region Championship defeated Clarendon Hall in playoff competition 11 to 10 last week.
–