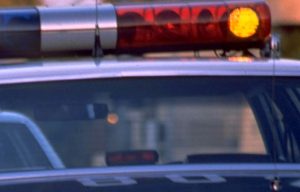 A domestic altercation at Silverbell Street in the city of Edgefield led to a shooting Monday afternoon, May 28, around 5:00.
According to Edgefield City Police Chief Ronnie Carter, the estranged husband of the victim arrived at the victim's home on the afternoon in question and tried to force his way into her home.
The victim reportedly told the man to leave and warned him that she would shoot him if he tried to come into the home.  The man was able to partially push his way into the residence at which time the victim did discharge a firearm at him.
Charles Booker was shot in the leg but was able to flee the scene. Officers pursued the suspect and detained him at Preacher Lane. Mr. Booker was then arrested and charged with violating a trespass notice and failure to stop for blue lights. Mr. Booker's estranged wife is facing no charges in this incident as it has been determined she acted in self defense.