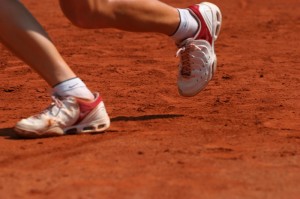 Vacationing residents of Moore Road in Edgefield County returned home over the weekend to find their home had been burglarized.
According to the Edgefield County Sheriff's Office, the crime occurred sometime between June 16 and June 23, 2012.  Evidence suggests the burglars gained entrance to the home by breaking out the windows of a laundry room door.
The thieves took 2 flat screen televisions worth an estimated total of $750, but their real payday came in the 30 pairs of tennis shoes they stole from the home.  The thieves stole 29 pairs of Nike Jordan model tennis shoes valued at $500 each and a pair of LeBron James Nike tennis shoes worth a reported $1,000.
The ECSO is not ruling Imelda Marcos as a suspect (as she is believed to still be overseeing her vast shoe collection in the Philippines) but are working leads to apprehend the shoe thieves.  When arrested, the shoe-nappers are expected to face burglary and grand larceny charges.  The ECSO cautions that persons found in possession of or buying the stolen shoes may also be charged.  Anyone with information pertaining to this crime is asked to call the ECSO at 637-5337.