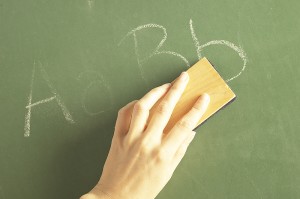 The Edgefield County School District announced several administrative staff changes to be implemented for the upcoming school year. These changes are briefly summarized as follows.
GREG W. ANDERSON
As previously announced, local attorney Greg W. Anderson has been retained to be superintendent for the school district. Information concerning this change was provided at the time the school board voted unanimously to hire Mr. Anderson for this position.
DONNA B. STROM
The district confirmed that Donna B. Strom would return to the district as the assistant superintendent. Mrs. Strom began her career in education in Edgefield County in 1988. She has taught grades 3-8, served as a guidance counselor, and the Director of Exceptional Children and Testing until 2010.  In 2010 Mrs. Strom became Director of Exceptional Children at the S C Virtual Charter School which serves approximately 3800 students in grade K-12.  In 2011 she became the Director of Student services which expanded her duties to include oversight of special education, high school guidance services, testing, and several other programs.  She is excited to return to Edgefield County and hopes to be able to serve more students, teachers, and administrators through the role as assistant superintendent.
ANN MARIE TAYLOR
The district confirmed the hiring of Ann Marie Taylor as the new director of special education. Mrs. Taylor began her college education studying Criminal Justice at Saginaw Valley State University in Michigan.  Once she began working with juvenile offenders she realized that many of her young charges were struggling with special education needs. It was this realization that inspired her to become a special education teacher – believing that she could have a greater impact by reaching these children long before they got off track.
Mrs. Taylor obtained a master's degree in special education at Francis Marion University in South Carolina.  She began teaching in 2000 at McLaurin Elementary School in Florence and during 2008 she served as a special education teacher at Pine Tree Hill Elementary in Camden while earning the title, 2008 South Carolina Teacher of the Year.In 2008, Ann Marie became Nationally Board Certified.  She is a South Carolina Education Oversight Committee Board Member and in 2008 she received the Woman of Distinction Award from the Girl Scouts of America.  From 2009 to 2011, Mrs. Taylor worked for the Center for Educator Recruitment, Retention and Advancement as a result of a federal grant she wrote.  Mrs. Taylor created an advanced mentor training to support new special education teachers across South Carolina.  This program was the first of its kind nation-wide.   Most recently she was awarded the 2009 Educator Leadership Award from Francis Marion University. Immediately prior to her new position with our school district, Mrs. Taylor served in Aiken County as Professional Development Facilitator for Special Programs.
CHERYA CLARK
Cherya Clark has been reassigned to the position of director of human resources for the district. Mrs. Clark has served the district in many roles, the most recent being the principal at Douglas Elementary.
BOBBY TURNER
To fill the vacancy made by the re-assignment of Mrs. Clark to human resources, long time principal Bobby Turner has been re-assigned to become the new principal at Douglas Elementary. Mr. Turner has also served numerous roles with the district, the most recent being principal at Merriwether Middle School.
KEVIN BUTLER
Kevin Butler has been promoted to the position of principal at Merriwether Middle to fill the void made when Mr. Turner was re-assigned to be the principal at Douglas Elementary. Immediately prior to this assignment, Mr. Butler was the assistant principal at Merriwether Middle.
MENDI TUCKER
A newcomer to the district, Mendi Tucker has been hired to become the new principal at Merriwether Elementary School. Mrs. Tucker replaces Wayne Marchant who was previously re-assigned to fill the position of an assistant principal at Strom Thurmond High School. Mrs. Tucker has 20 years of experience in education, the last 8 of which she served in an administrative capacity. Most recently, Mrs. Tucker was the principal at Marshall Primary School in Anderson County. Previously, Mrs. Tucker spent a large portion of her professional career as an educator in Saluda County and then in Lexington County prior to her becoming principal at Marshall Primary. Mrs. Tucker holds a doctorate degree in educational leadership and a minor in curriculum and instruction.
All of these educators have either already started their new roles or the new assignments are effective immediately.
The school district also announced that it is still searching for a new assistant principal for Merriwether Middle School as well as a new director for adult education.
In addition to these administrative staff changes, the school district reminds the general public that it has launched a new Facebook page. This page may be found on Facebook under the name "Edgefield County School District". It is the intention of the district to eventually create a Facebook page for all of its 8 schools. Facebook helps provide the public with current events in "real time" and in an exciting way.
Edgefield County School District also announced that Fox Creek High School is no longer a school in the district. Earlier this year, Fox Creek took the steps to withdraw from the Edgefield County School District and become a member of the statewide district for charter schools. This separation became effective on June 1, 2012.