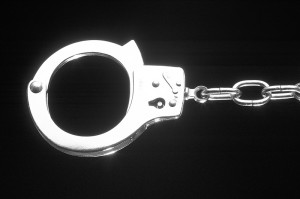 C. J. Weaver, an Edgefield County man who was serving time at the Lower Savannah River Detention Center, escaped from the facility early Monday morning, July 2, only to be caught again a few hours later in Aiken County.
Weaver was serving an 11 year sentence at the work release center for his part in a 2010 home invasion/murder that occurred on Hayes Drive in Edgefield County.
His last known contact before his escape was reported to have been with an Edgefield County woman, so officers with the Edgefield County Sheriff's Office spent the morning searching for the escapee until word came that he had been located and captured in Aiken County.
Weaver could now face an additional 10 years for this escape.