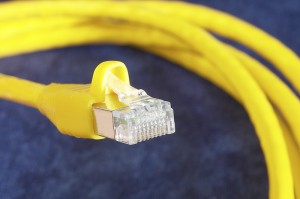 The Edgefield County Sheriff's Office recently used some high tech investigative techniques that led to the recovery of stolen goods taken in a burglary that occurred on May 30, 2012.  On that date, thieves broke into a home on Rainforest Drive and stole a Play Station 3 (PS3), several PS3 games, a flat screen television, and jewelry.  While not all of their items have been recovered yet, some ingenuity on the part of the ECSO has led to the return of the family's PS3 and many of the games taken.
Upon noting that a PS3 was among the items stolen in connection to this incident, the ECSO investigator advised the victims to keep in contact with the makers of the PS3 to see if the unit was activated at any time.  He was aware that due to technological advances, devices within modern games systems can now be tracked and act in a similar fashion to GPS tracking units.  Using the family's account information as well as the serial number from the unit, the victims were able to ascertain from the PS3 makers that the game unit went back into usage 2 days after it was stolen. The family notified the investigator, who subpoenaed the makers of the PS3 for their information regarding the unit's usage.  From this information, he was able to learn that the game unit was being used through a Netflix account.  After a subpoena to Netflix, the users were discovered to be using Knology as their server.  That revelation led to a subpoena of Knology's data on the users which yielded much information including their names, address, and even the type of computer they were using in their home.
After all this high tech tracking of information, the ECSO investigator then went to a home in Evans, Georgia (to the address given by information obtained through Knology), where he discovered a family had purchased the PS3 unit and five games for $140 from a seller on Craigslist.  Apparently the family found the unit listed on line at Craigslist and then met the sellers (believed to be the real criminals who stole the unit) in the parking lot of the Augusta Mall.  The PS3 and it's games have since been retrieved and are being returned to their rightful owners.
While this case serves an example of how technology is advancing the work of law enforcement even in Edgefield County, it also serves as a caution to those looking for great deals.  Buyer beware!  The age old adage is true but now could be stated in an up-dated fashion; if it sounds too good to be true, it's probably stolen.