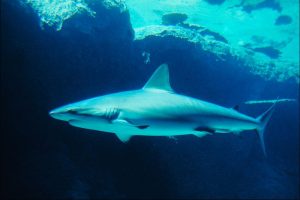 Originally scheduled to be shown Friday the 13th, but postponed due to the threat of thunderstorms, Jaws will be the Downtown Drive-In this Friday, July, 27th. 
—
The Downtown Drive-In offering this week will be Jaws, the 1975 thriller, directed by Steven Spielberg, based on Peter Benchley's novel of the same name.
The movie won three of the 4 Academy Awards for which it was nominated. Jaws lost out to One Flew Over the Cuckoo's Nest for the Best Picture Oscar.
Show time is Friday, July 13, at dark. Come early with your blankets or chairs to secure a good viewing location on the square to watch the movie as it is projected onto the side of the bank building.
The movie is free to the public thanks to sponsors, The Edgefield Community Development Association; Kristi Poss Atkins of RE/MAX Realty; and Checkers. The Checkers van will offer Burgers, Fries, and Colas.
The film is Rated PG.
Ed. Note: Parents should take into consideration that there was no PG-13 rating in 1975. For more information about the movie, you may visit imdb.com.