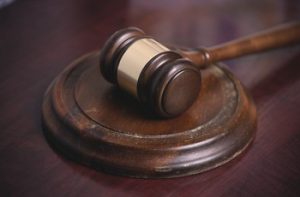 During the regularly scheduled meeting for July Johnston Town Council approved a request for use of space in front of the library by Mr. Floyd Andrews for the purpose of conducting a blood drive.  Subject blood drive will take place August 3, 2012 from 11:00 a.m. until 4:00 p.m. in the vicinity of the Art and Farmers market location.  Council also heard from Mrs. A. Emmanuel in regard to citizens continuing concerns in regard to property maintenance in their neighborhoods.  Mayor Livingston and Chief Aston reported some progress in getting owners to clean up their property and promised to continue the effort.  Mrs. Emmanuel also publicly thanked the Police Department for checking on her safety recently.
The Town Clerk reported no response to date from attorneys contacted in regard to interest in filling the town attorney position vacated by the new Edgefield County Schools Superintendent.  A lengthy discussion followed in regard to the leaking garbage truck terminating with Mayor Livingston tasking himself to find out why the work done to stop the leak had not succeeded and to pursue Councilman Nicholson's offer to voluntarily do any welding necessary to overcome the problem.  The Mayor also informed Council of recent expenditures of $2,100 for maintenance of the leaf truck.
Mayor Livingston presented an amendment to the agreement with Edgefield County in regard to building officials inspection.  The amendment was approved by Council and will be affixed to the agreement and returned to the county.
Councilman Burton recommended that the inclusion of police incident reports in Council information packets each month be reinstated.  Discussion of this recommendation addressed legal ramifications of subject reports being compromised.  Chief Aston suggested that the books were available for inspection by Council Members at Town Hall but could not be copied or removed from the premises. Councilman Burton had found access to subject reports helpful in keeping up with what elected officials needed to be watching for in their respective wards.  The Councilman also voiced a concern in regard to the size of fireworks allowed to be discharged in the town.
Mayor Livingston reported receipt of a five hundred thousand dollar grant for use in upgrade of community infrastructure to be used for upgrading of the town water plant.  He also asked each Councilperson to appoint a committee member to serve in receiving nominations and selection of an addition to the Town Mural.