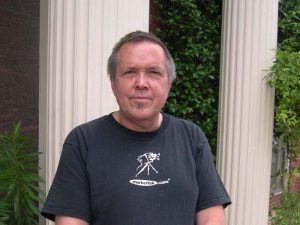 Submitted by PTC.
Edgefield, S.C. – After a nationwide search, Piedmont Technical College has hired Thomas Koole of New York's Hudson Valley to assume the program coordinator position at the Pottery Center in Edgefield.
After a hiatus this summer during the search, the Pottery Center will be open for the upcoming fall 2012 semester, and classes are now available.
Students interested in the program are encouraged to enroll for the fall term now, and PTC will be accepting new students throughout the semester at several entry points beginning this week.
Koole brings a wealth of experience to the position, and he'll begin his work at Piedmont Technical College on August 1.
"I'm excited about the possibilities for this program," he said. "There's much work to be done to bring this program to the level of prominence that it deserves, and I look forward to getting started."
Koole has just returned from a National Endowment for the Humanities Fellowship studying Etruscan culture in Italy, where he paid particular attention to the ceramics, including Etruscan Bucchero, and Roman and Greek Red and Black ware.
The Etruscan and Roman architectural terracotta production was also of special interest. Koole has plans to integrate this knowledge with the historical production that was once an important part of the Edgefield economy to facilitate a revival.
Koole holds a BFA in Printmaking, Drawing and Ceramics from Calvin College in Michigan, and an interdisciplinary MFA from the Mason Gross School of Art at Rutgers University.
His work has been featured in more than 80 exhibitions hosted at art galleries and museums throughout the United States, and is on permanent display in more than 20 public and corporate collections around the U.S. and in Italy.
Koole has 17 years of teaching experience, and has managed and taught at Union Square Ceramic Center in New York City. Since 2005, he's been an instructor at Chambers Street Pottery in New York City, teaching Introductory and Advanced Ceramics. During that time, he's also taught Ceramics and 3D Design at Dowling College, and Drawing at SUNY Westchester Community College.
He has held artist in residence positions at Murray State University, CasaTerra in Grottaglie, Italy, and Scuola Internazionale di Grafica in Venice, Italy; he's conducted visiting artist lectures at colleges and universities throughout the Southeast; and he's been the recipient of six fellowships, including a National Endowment for the Arts Southern Arts Federation Sculpture Fellowship.
Koole will begin the fall term with minor adjustments in the current curriculum, and will be conducting a thorough review of the program's structure in the coming months.
PTC also plans to add a variety of pottery classes through its Continuing Education division to increase accessibility to the program for those with a casual interest, and for advanced students who'd like additional instruction.
"We're committed to the success of the pottery program in Edgefield," said Dr. Ray Brooks, president of PTC. "We're thrilled that Thomas Koole has accepted the position, and we look forward to working together to solidify the program's reputation and to reinforce the legacy of Edgefield Pottery and the area's importance in the arts community."