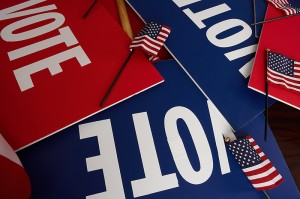 Four Seats on Edgefield Co. School Board Are Up for Re-election: File by August 15
Notice is given in the print edition of The Advertiser, page 5, that the filing is open for the Edgefield School Board elections in the general election of early November.  There are four seats up for re-election: Districts 3, 4, 6, and 7.  Those who qualify and wish to run for these offices must file "no later than 12:00 noon on August 15, 2012," according to the Voter Registration Office.
This election is non-partisan and the voter registration office will handle the filings.
The incumbents for the Edgefield County School Board, up for reelection, and their districts are: Chairman Brad Covar, District 4; Sallie Cooks, District 6; James Bibbs, District 3; Chris Hoffmann, District 7.
This is a "Non Partisan Office" and filing is done with the Voter Registration Office instead of party leaders.  In the order on page 5, interested persons are told they "shall file the statement of candidacy and the Statement of Economic Interest with the Edgefield County Voter Registration Office."  This is a reminder of the Snafu – actually fallout from a lawsuit — that set off a tremendous controversy for the Republican and Democratic parties before, and after, the Primary in June; the controversy left virtually no candidates except the incumbents.
Since this election is non-partisan, the voter registration office will handle the filings.