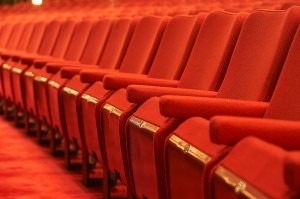 The hilarious writing style of three North Carolina playwrights who are familiar to local audiences will be back in the spotlight for the Edgefield County Theatre Company's second season finale.
Tickets are on-sale now for "'Til Beth Do Us Part," to be presented August 10-11-12 and August 17-18-19 at the William Miller Bouknight Theatre, 405 Main Street in Edgefield. Showtimes are at 8 p.m. for Friday and Saturday performances and 3 p.m. for the two Sunday matinees.
For ticket reservations, call 803-637-3833. Because of the popularity of Southern comedies to Edgefield audiences, this show is expected to sell-out quickly, so early reservations are recommended.
"'Til Death Do Us Part" is written by Jessie Jones, Nicholas Hope and Jamie Wooten, a trio of playwrights from Asheville, N.C., whose previous works include "Dixie Swim Club" and "Christmas Belles." The play, subtitled "A Marital Confection," centers on Gibby and Suzannah Hayden, a couple from Cincinnati who find their marriage threatened after Suzannah hires an overzealous personal assistant named Beth.
"Hence, the title of play," said Tony Baughman, who is directing the Edgefield production. "Not only does Beth, the personal assistant, help Suzannah whip her business affairs into order; she takes over the couple's house, Gibby finds himself on the outside looking in – literally."
A variety of comedic elements fill this family-friendly farce with mistaken identities, slamming doors, near-misses and pratfalls, according to the director.
"This is a very broad, very physical comedy," Baughman said. "I have tried to incorporate elements into the staging that fans of the old 'Dick Van Dyke Show' and the 'Carol Burnett Show' would appreciate and enjoy. It's a lot of fun for the actors and for me, and I think audiences will find to laugh about."
"'Til Beth Do Us Part" stars Laurie Rhoden Prince of Johnston in the title role and Diane Raymo Day of Aiken as her boss, Suzannah. Sam Crouch of Edgefield is featured as Suzannah's beleaguered husband Gibby. Jack McElwee and Lori Comshaw, both of Aiken, star as the couple's well-intentioned friends, and Debbie Troutman Fryer of Edgefield County is featured.
"This is a marvelous cast,"Baughman said. "Four of our six actors have appeared on the Edgefield County Theatre stage before, and the other two are familiar to Aiken theatre patrons. This could be our funniest show yet!!"