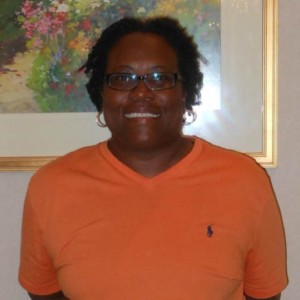 Little did she know it when she walked across the stage to receive her diploma from Strom Thurmond High School in 1992 that she would one day return to teach and coach but that is exactly what Yolanda Settles will be doing. We are proud to announce that one of our own has come back to her alma mata.
Yolanda Settles will be returning to Strom Thurmond High School to teach math and coach both volleyball and basketball this upcoming year.   As a 1992 graduate of STHS, Coach Settles brings back with her a vast wealth of coaching and teaching knowledge and experience.
Coach Settles has spent several seasons coaching at both the collegiate and high school levels earning both an ACC championship while at Clemson University and three state championships at Dorman High School.  Most recently Coach Settles coached the JV boys and the varsity girls' teams at Barnwell High School.  In addition, Coach Settles spends most of her summers developing her coaching skills by working camps at NC State, Clemson, and other universities.
Coach Settles' teaching experience spans from pre-K all the way through high school.  She has served as an ESOL instructor, elementary instructional aide, intervention specialist, and most recently math teacher.  She is excited to be back at home working with those from her own community.  She looks forward to building a program and helping young people to become responsible, productive citizens for Edgefield County.
We are always excited and proud when we have someone who is a product of the Edgefield County School District to return home. After graduating from Strom Thurmond, Coach Settles had the opportunity to also learn from winning programs at both the high school and collegiate level before coming back to us. She is a proven winner who not only cares about the wins and losses but Coach Settles is also committed to providing the leadership that will help make the players on her teams reach his or her full potential in life as well.