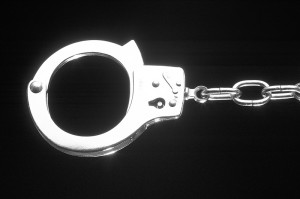 Update: The victim in the Sunday morning shooting at the former Executive Car Care has been identified as Marshall Butler, Jr., 33, of Johnston, SC.  According to the Edgefield County Coroner Thurmond Burnett, the victim's death was due to 2 gunshots to the head.
The Edgefield County Sheriff's Office has charged 26 years old Fredrick Dale Harvey, Jr. of Allendale, SC with murder and possession of a fire arm during the commission of a violent crime in connection with this incident.  Tonekia Connie Miller, 30, of Aiken, has been charged with accessory after the fact in this case.
The investigation into this crime is still ongoing and more charges may yet result.
—
Previous Reporting: The Edgefield County Sheriff's Office responded to a homicide at a location off Bettis Academy Road around 2 a.m. Sunday, Aug. 19.  Arriving at the scene, they found one deceased black male whose cause of death is believed to be multiple gun shots to the face.  The victim's name is not being released at this time.
According to the ECSO, the victim was attending a private party at the former Executive Car Care on Edgefield Road when he got into an altercation with another man and a female. Shots were fired at the victim. The man and woman with whom the victim was arguing fled the scene.
Officers were able to use witnesses' descriptions to establish a suspect in this case.  The suspect was later located by the ECSO in Aiken County. Further investigation led to the suspect's subsequent arrest.  He has been charged with murder and is currently in the Edgefield County jail.
The suspect's girlfriend was also arrested for outstanding warrants in Georgia.  She may face charges in Edgefield County, as well, as the investigation into this crime continues.
As this is an on-going investigation, this story is still developing and The Advertiser will continue to follow its progression. Anyone with information regarding this crime is asked to call the Sheriff's Office at 637-5337.
Update: Accused Murderer Pleads Guilty