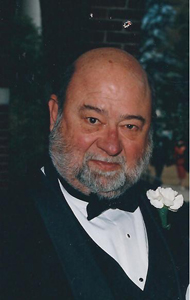 WEST COLUMBIA, S.C. – Funeral services for Nolan A. Herndon, Jr., 67, will be held at 11 a.m. Wednesday, August 22, 2012, at Mt. Hebron United Methodist Church, officiated by Pastor Tim Rogers, Pastor Mandy Taylor-Young and Pastor Dave DeDonato. Interment will follow in the church cemetery.
The family will receive friends from 6 until 8 p.m. Tuesday evening at Thompson Funeral Home of Lexington.
In lieu of flowers, memorials may be made to Mt. Hebron United Methodist Church, 3050 Leaphart Road, West Columbia, SC 29169 or to the charity of one's choice.
Mr. Herndon passed away Sunday, August 19, 2012. He was born in Galveston, TX, the son of the late Nolan A. Herndon, Sr. and Julia Crouch Herndon.  He was raised in Edgefield, SC, where he graduated from Strom Thurmond High School and then attended Clemson University. Mr. Herndon was retired from Johnson Controls after 35 years in heating and air conditioning work.  Nolan was an avid hunter, fisherman and outdoorsman. But most importantly a loving husband, father, "PawPaw", brother and friend.  
Surviving is his loving wife of 45 years, Sue Cullum Herndon; son, John Carl Herndon (Sherri); daughters, Jennifer Sue Kodman and Katherine Ann Jackson (Ricky); five grandchildren, Patrick, Taylor, Thomas, Drew and Hunter; sister-in-law, Deborah Overton Herndon, two nephews, Jason (Jennifer) and Justin; also one great niece, Carly Herndon. In addition to his parents he was predeceased by his brother and "friend" James Martin Herndon and a son-in-law, Stephen P. Kodman, Sr.                                                                                 
Family and friends may sign online guest book at www.thompsonsfuneral.com