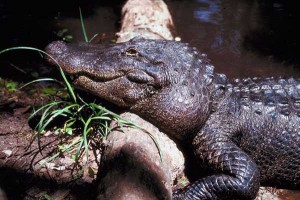 The S.C. Department of Natural Resources (DNR) has two upcoming alligator hunting seminars for the public alligator hunt participants, hunting assistants and other interested persons. These seminars will cover such topics as alligator capture and handling techniques, rules and regulations, alligator hunting equipment, processing, and other helpful information.
Interested alligator hunting equipment manufacturers and retailers are invited to attend to display and demonstrate their equipment in conjunction with the seminars. DNR does not endorse any type, brand, or make of such equipment. Any vendor should plan on bringing their own tables, set-ups, or displays as dedicated space or tables may not be available. On-premises sales are restricted at certain sites and vendor space may be limited or restricted to outside, so all interested vendors should first check and pre-register with DNR at (803) 734-3886.
Alligator seminar dates:
* Aug. 25 – 12 p.m. – Ballentine Community Center – 1009 Bickley Road, Irmo, SC (Off Exit 97 on I-26. Community Center located on Bird Road just past Ballentine Elementary School)
* Sept. 1 – 10 a.m. – Greenville County – University Center of Greenville (old McAlister Square Shopping Center building) 225 S. Pleasantburg Drive, Greenville, SC 29607 (On Hwy 291 near US 276 (Laurens Rd.) near I-385)
Please check back as dates and times may be subject to change. For more about alligator hunting in South Carolina check http://www.dnr.sc.gov/wildlife/alligator/index.html.