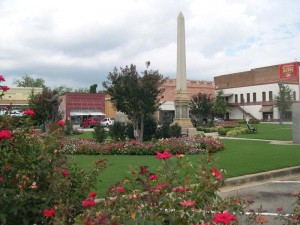 Genealogical and historical societies from all over South Carolina and Georgia are gathering together at the "Southern Studies Showcase" on Friday, September 28 through Saturday, September 29, in the town of Edgefield.
Hosted by the Old Edgefield District Genealogical Society and the Old Edgefield District African American Genealogical Society, the event is a series of workshops and seminars to take place at venues throughout the historic downtown square. Topics include lectures on history and iconography of cemeteries, SC Privateers of 1812, Orangeburg German Swiss Society, beginners genealogy, Redcliffe Plantation history among others.
Vendors are being invited to take allotted spaces for selling books or for presenting their organizations to those attending.
The "Southern Studies Showcase" is $25 per person and includes all workshops and admission to the Friday night block party featuring music and food catered by the Old Edgefield Grill. To register or for a complete itinerary contact the Old Edgefield District Genealogical Society at (803) 637-4010, visit www.oedgs.org or email oedgs85@gmail.com.