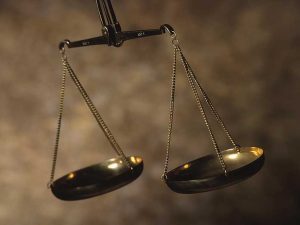 In a prepared statement, the Edgefield County School District announced today that it has received a lawsuit that has been filed by Dr. Mary Rice-Crenshaw. Among other things, Dr. Crenshaw alleges that the school district discriminated against her when she was released from her contract.
In response to the lawsuit, current Superintendent of Education, Greg W. Anderson said "I am surprised that Dr. Crenshaw would do such a thing. The school board fully complied with her contract and has not discriminated against her in any way."
Dr. Crenshaw was released from her contract by a majority vote of the board in October of 2011. Because she was being released "without cause", the school district continued to pay her for the remainder of the school year in accordance with the terms and conditions of her contract.
Anderson commented "It is interesting that Dr. Crenshaw waited until she received all of her salary that was due to her under the provisions of her contract before she instituted this lawsuit."
School Board Chairman Brad Covar added "this is unbelievable. The school board tried to treat Dr. Crenshaw with respect and we have fully complied with the terms of her contract. Out of respect for her, the board chose to release her without cause so that we would not have to get into what we believed to be her shortcomings. I hope the public can understand why I am personally upset because we went out of our way to treat Dr. Crenshaw with respect and she in turn has made many allegations which are totally false. We are left with no choice now but to state these shortcomings publically. I can assure you that we will not have a shortage of witnesses." Covar further noted that the names of some of the board members are incorrect in the lawsuit.
Mr. Anderson concluded "I want to reassure the public that we will not lose our focus because of this lawsuit. We are off to the best start of school opening in many years. We have had record numbers to attend open house, PTO meetings and Grandparent's Day. We will not lose our momentum nor the positive energy that has been generated by our employees. The education of every child in our district is our primary concern."
—-
 Download a copy of the summons-complaint here.