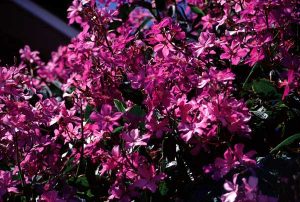 COLUMBIA, S.C. – Hugh Weathers, South Carolina's Commissioner of Agriculture, reminds gardeners to mark their calendars for the Midlands Fall Plant & Flower Festival coming up September 28-30 at the State Farmers Market in West Columbia. This annual event features locally grown and seasonal produce as well as plants, flowers, and lawn decorations for the gardening enthusiast.
The State Farmers Market, 3483 Charleston Highway, is conveniently located two miles from Interstates 26 and 77 in West Columbia. The Midlands Plant & Flower Festival's hours are 8 a.m. to 6 p.m. Friday and Saturday and noon to 5 p.m. Sunday.
"Fall is always a great time to get out into your yard and garden and take advantage of cooler weather," said South Carolina Commissioner of Agriculture Hugh Weathers. "You'll find just what you need for your yard projects at the Midlands Plant & Flower Festival."
Open for business year round, the State Farmers Market has a lot to offer. When you come to the Midlands Plant & Flower Festival you can also explore the Farmers Sheds and have lunch at Judy's at the Market, located inside the Corbett Building.  The restaurant serves delicious meals made with local produce.
For more information about the Midlands Plant and Flower Festival, call Jackie Moore with SCDA at 803-734-2210 or visit our website at www.agriculture.sc.gov.
Follow us on Facebook and Twitter @certified_sc for regular SCDA updates.