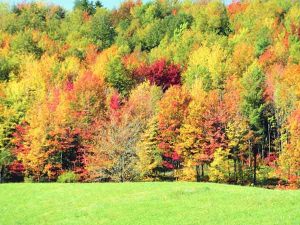 COLUMBIA –  Annual county payouts from the South Carolina Forestry Commission have begun.
Funds come from revenue generated by forest product sales (timber and pine straw) and recreation/user fees on state forest lands.  The money is given to counties for education and, in some cases, is given directly to school districts themselves.  The South Carolina Forestry Commission is the only state agency which returns revenue to local education this way.
SCFC county payouts are made in lieu of property taxes and represent 25 percent of the total revenue earned by state forestland in a given county during the fiscal year.  For instance, this year Chesterfield County Schools will receive $447,468.41 from the Forestry Commission's revenue from Sand Hills State Forest.  Sand Hills is a 46,000-acre tract of land located mostly in Chesterfield County.
Other SCFC payouts of note include Sumter County, where schools will receive $178,765.13 from revenue generated by Manchester State Forest.  Williamsburg County will receive $31,417.14 for area schools, 25 percent of revenues generated by the Wee Tee State Forest. Edgefield County schools will receive $10689.25.
Total payouts for FY 2012 are $761,925.23 (across 11 counties) and again demonstrate that proper forest management is a good investment for the private landowner as well as the public.
In addition to their reliably perennial gift to education, Forestry Commission lands are entirely self-supporting due to active, sustainable forest management.
More information on your state forests can be found at http://www.trees.sc.gov/recreat.htm .