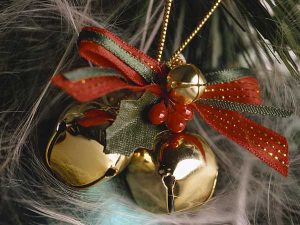 The Edgefield County Theatre Company will hold auditions for its Christmas production, "Christmas Belles" by Jessie Jones, Nicholas Hope and Jamie Wooten. The show will be presented in December at the theatre, 405 Main Street in Edgefield. The play is directed by Tony Baughman
To accommodate interest in "Christmas Belles," the theatre will hold THREE audition sessions: (1) Monday, October 9th at 7 p.m.; (2) Saturday, October 13th at 2 p.m.; and (3) the following Monday, October 15th at 5 p.m. The play has roles for 7 women and 4 men. Auditions will be cold reads from the script.
The following are the character descriptions:
* Geneva Musgrave, 50-60's. Crusty owner of the town flower shop, also the local town gossip.
* Honey Raye Futrelle, 50ish. Oldest Futrelle sister, sexy, vivacious go-getter.
* Gina Jo (G.J.) Dubberly, Frankie and Dub's daughter, 20's. Guileless and enthusiastic, she is your typical Daisy Duke sort of girl.
* John Curtis Buntner, 35-55. Deputy sheriff, loves the ladies just as much as he loves his donuts and coffee.
* Twink Futrelle, middle Futrelle sister, 40's. The "black sheep," loud and the toughest of the sisters.
* Dub Dubberly, Frankie's husband, 40's. Life revolves around NASCAR, hunting, and drinking beer — and playing Santa.
* Frankie Futrelle Dubberly, youngest Futrelle sister, 40's. Pregnant with her 2nd set of twins, the most normal of the sisters and full of wit.
* Rhonda Lynn Lampley, 50's. Flashy manager of The Dairy Dog, a cross between Martha Stewart and Paula Dean.
* Justin Waverly, 20's. Interim Pastor at the Tabernacle of the Lamb, very sweet and innocent.
* Raynerd Chisum, adult male. Part-time employee at The Dairy Dog, very simple and earnest, always speaks from the heart.
* Patsy Price, 40-60. Elegant society matron, high-class and never wrong.