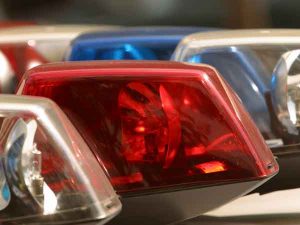 A man on whom the Johnston Police Department has a warrant for attempted murder was spotted by a citizen Friday afternoon, Oct. 5, near Edisto Street in Johnston.  The JPD and the Edgefield County Sheriff's Office responded to the scene where a perimeter was established and the canine unit deployed.  However, the man was not apprehended.
The suspect, Ricky Martin, 24, ofJohnston, is described as being a black male standing approximately 5'11'' and weighing around 145 lbs.  Martin wears his hair in a style known as "dreads" which is long braids that reach to his shoulders.  He was last seen wearing blue jeans and a white t-shirt.
It is not known if Martin is still in the Johnston area.  If sighted, citizens are advised not to approach Martin; they should call the ECSO immediately at 637-5337.