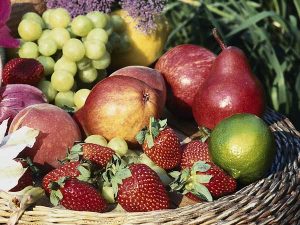 COLUMBIA – Farmers interested in learning about transitioning to organic farming can plan to attend one of two workshops offered in November.  The Organic Transition for Produce Farmers workshops are scheduled for Nov. 8 in Charleston and Nov. 29 in Columbia.
These one-day workshops run from 9 a.m. to 4 p.m. and will feature local experts on organic farming.  They will discuss the organic certification process and requirements, provide practical tips for farm planning and record keeping, and other topics related to organic farming.
The Nov. 8 workshop will take place at the GrowFood Carolina Warehouse located at 990 Morrison Drive, Charleston, 29403.  The Columbia workshop will take place Nov. 29
at City Roots Farm located at 1005 Airport Blvd. Columbia, 29205. The cost is $12 per person.
The workshops are hosted by the Carolina Farm Stewardship Association and funded by the South Carolina Department of Agriculture through the Specialty Crop Block Grant Program.
For more information, contact Eric Soderholm at 252-482-0696 or e-mail him at eric@carolinafarmstewards.org .