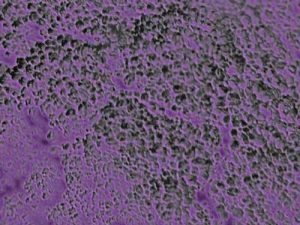 COLUMBIA, S.C. – South Carolina health officials are reporting the first probable case of fungal meningitis in a state resident related to the ongoing multistate investigation of steroid injections from a potentially contaminated product called methylprednisolone acetate, the state's Department of Health and Environmental Control reported today.
"The patient is being treated with antifungal medications based on treatment guidelines recommended by the U.S. Centers for Disease Control and Prevention," said Dr. Linda Bell, M.D. and Interim State Epidemiologist. "Fungal meningitis poses no additional risk to others, as it is not transmitted from person to person."
Dr. Bell said the New England Compounding Company in Framingham, Massachusetts, prepared the three lots of steroid injection implicated in the investigation. Nearly 14,000 persons in 23 states were exposed to the potentially contaminated steroid injection between May 21 and September 26, 2012.
Additional laboratory testing is pending to confirm the diagnosis of fungal meningitis in the S.C. patient and rule out other potential causes of meningitis. At this time, the case is considered probable.
Nationally, 317 cases of fungal meningitis have been identified to date and there have been 24 deaths. The CDC and the U.S. Food and Drug Administration are coordinating the multistate meningitis investigation.
DHEC has been working with healthcare providers to raise awareness about patients who have symptoms that suggest possible fungal infection. All local area patients who received spinal/epidural injections from NECC have been notified and are aware of the need to contact their healthcare provider immediately if symptoms of meningitis or stroke occur. Symptoms include fever, headache, stiff neck, nausea, vomiting, sensitivity to light, altered mental status and difficulty walking, speaking or moving.
Most local patients that received other injectable products at other body sites from NECC have also been notified. Symptoms of infections may include fever, swelling, increasing pain, redness, warmth at injection site, visual changes, pain, redness or discharge from the eye, chest pain or drainage from the surgical site.
Residents and healthcare providers will find additional information at the CDC website at:
http://www.cdc.gov/HAI/outbreaks/meningitis.html.