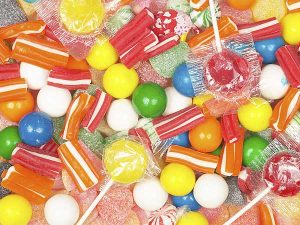 Get ready for the annual Trenton Flyers Candy Drop.  Kids and the young at heart are invited to join the Trenton Flyers Association Saturday October 27 at the Edgefield County Airport, Yonce Field, in Trenton, for a special Halloween treat.  Planes will be on display at 11:30 a.m. and candy will drop from the sky at 12:00 Noon for the children (12 and under).  Rain or shine the candy will flow.
Trenton Flyers is a community service group of aviation enthusiasts who are based primarily in Trenton.  Their mission is to promote, without profit, interest in safe flight for the improvement and growth of their sport.  This event also offers an educational opportunity to learn about aviation.
The Wright brothers made their dream a reality for many. Today men and women of all ages are discovering this dream is both possible and affordable for the average citizen.
July 19, 1945, Sara Yonce made this opportunity available to the citizens of Edgefield County by donating the land to be used as an airport, dedicated in memory of Andrew Yonce.  If you have pictures, history to share or stories to tell, please contact them at (803)279-4138 or through their website: www.trentonflyers.com
The Trenton Flyers have participated in and sponsored many community events. They welcome new members and opportunities to promote safe flying.  Contact them if you have an activity you would like them to participate in or to learn more about the Airport and the Trenton Flyers.  Come join the Flyers on Saturday, October 27th.