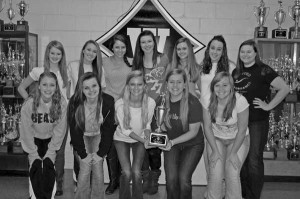 Coach Kathy James of Wardlaw Academy, in a brief interview today, stated that the Wardlaw Volley Ball Team has not lost a region game in 6 years.  Again this year, last week (Oct. 9), they gained the title of Region Champions.
Ms. James stated that this is the toughest schedule that they have had, and are hoping for a run at the state title.  That means wins this week and next.
Congratulations on this 6th Championship in the Region.