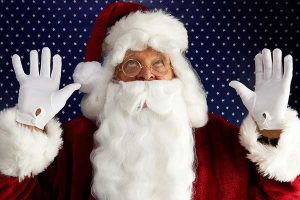 Singing, Snow and Santa will be filling the air!
The 39th Annual Edgefield Christmas Parade will be on Sunday, December 2, 2012 at 4:00 p.m. Our Grand Marshal this year will be our own, 122nd Engineer Battalion of the Edgefield SCARNG, who is scheduled to deploy in February.
Also participating in the parade will be our SC AA State Champion STHS Rebel Regiment Band, along with Ft Gordon Army Band & T.W. Josey.
Before the parade, beginning at 1:00 p.m. on the Edgefield Town Square there will be horse drawn wagon for rides with Mr. Floyd Holmes and entertainment. The entertainment includes Randy & Jenny Jackson, Matt & Laura Herring and the Praise Team, W. E. Parker Chorus, JET Chorus, STHS Show Choir, His Purpose, Carolina Disciples and Prodigal Son, featuring Amy Gray, Pastor Billy Smith & the Radio Angels, the Palmetto Dance Academy, Moore's AME Youth Choir, and Republican Grove Baptist Youth.
Entry forms can be obtained from Edgefield Town Hall, Johnston Town Hall, and edgefieldsc.net and are due no later than November 26th. There will be snow on the square and pictures with Santa after the parade! For more information you may call Calvin Henderson at 803 – 480 – 1255.