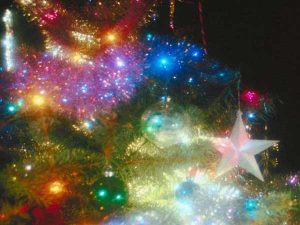 This weekend marks the official beginning of the Christmas season with the Biggest Shopping Day of the year beginning Friday, November 23, and the Christmas tree lighting, and snow on the square followed by a holiday movie on the town square Friday evening.
The Mayor's annual Christmas Tree Lighting tradition will be Friday night at 6:00 p.m., on the town square.  Mayor Durham invites you to join together on the square for a family evening of caroling, the tree lighting, and some hot cocoa.  New for this year's event is the showing of The Polar Express on the side of the bank building directly after the tree lighting.  This event is sponsored by the Town of Edgefield, the Edgefield Community Development Association, and the Edgefield County Hospital.
Bring your blankets and chairs and make plans to see the lighting of the tree, the snow turned on for the children to play in, and enjoy the movie!
Saturday, November 24, American Express is offering incentives to their customers who "Shop Local." Shop Edgefield's independently-owned small businesses – gift shops, artisan studios, antiques, and locally owned restaurants.
For more information, please visit www.facebook.com/VisitEdgefield or call Town Hall at (803) 637-4014.