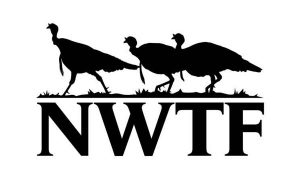 For the first time, the National Wild Turkey Federation will hold a turkey cooking contest the day after its annual Edgefield Chapter Hunting Heritage Banquet.
The fun starts when the Edgefield NWTF Chapter hosts its fundraising banquet, with a tailgating theme this year, Thursday, Nov. 15, in Old Kendall Mill at 560 Norris St. Doors open at 6 p.m.  A dinner by Parklane Catering will be served at 7:30 p.m.
Attendees will spend the evening with fellow outdoor enthusiasts, playing games and browsing outdoor products.
Many lucky participants will take home a variety of coveted prizes – like guns, artwork, Atlanta Braves tickets with seating behind home plate, free golf games and more – by winning door prizes, raffles, or products in the annual live and silent auctions.
Tickets are $55 for adults, $100 for couples, $285 for sponsor tickets and $25 for youth ages 6 to 17.  Youth ages 5 and under are free. Dinner, entry into a door prize drawing, one NWTF membership, a year's subscription to Turkey Country magazine and 10% off at Turkey Shoppe on Main are included.
Tickets are available at Turkey Shoppe on Main Street.
This year's Edgefield Chapter Hunting Heritage Banquet is sponsored by WKSX-FM.
Burn, Baby, Burn
The NWTF also invites all area cooks to enter its first Turkey Burn turkey cooking contest, which starts the following day at noon on the Edgefield town square.
The contest is simple: cook a turkey and present it to the judges, who will choose a winner. The grand prize winner will receive a trophy, $250 and bragging rights.
Second prize is $150 and third place is $75.
A $100 registration fee is required to participate in the cooking contest. Participants receive one uncooked turkey and the use of one table and two chairs. Judging starts Friday, Nov. 16, at 4 p.m.
The entire town is invited to attend and sample the cooks' culinary masterpieces – while supplies last – at no charge.
Visit www.nwtf.org to download the Turkey Burn registration form or call April Flowers at (803) 637-7413.