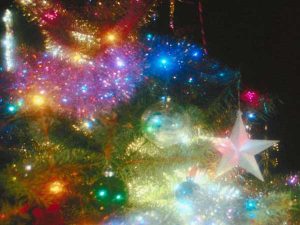 The Johnston Development Corporation will once again sponsor the annual Tree Lighting celebration which officially starts the holiday season in the Peach Capital of the World.
This event will be on Monday, November 26, at 6 p.m., in the municipal parking lot/warehouse.
As has always been the tradition, the lights will be brought to life by students from Johnston Elementary School who have been selected by principal Bruce Lee and his faculty and staff for their outstanding performance in school activities.  Beautiful Christmas music will flow from the Elementary School chorus under the direction of Laura Herring as well as members from Johnston First Baptist Church.  With the reading of the Christmas story and the traditional Christmas carol sing-a-long, the season will be under way.  Maybe even Santa will find time to visit and deliver some Christmas presents.
Please join our community for this festive event.
Submitted by the Johnston Mayor