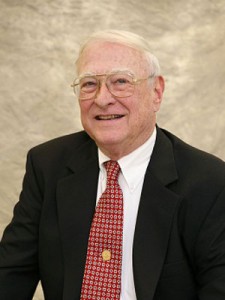 EDGEFIELD, S.C. – Dr. Benjamin Edward (Ned) Nicholson, IV, 76, of Edgefield, S.C. died December 15, 2012. He was born on November 5, 1936 in Columbia, S.C. to Ruth Walker Taylor Nicholson, formerly of Cochran, Georgia, and Benjamin E. Nicholson III of Edgefield.
Ned graduated from Edgefield High School in the spring of 1954 and entered the University of South Carolina later that year. He pledged to the Kappa Alpha fraternity.
While at the University, Dr. Nicholson met his future wife, Katherine (Kitty) Estelle Wells of Lake City, South Carolina, daughter of Mae Dell Wilson Wells and Thomas Henry Wells. They were married on June 20, 1959 at the Lake City United Methodist Church.
Determined to study medicine, Ned focused his University studies on the sciences and applied to the Medical College of South Carolina in Charleston during his Junior year. He was accepted by the Medical College at the end of that year; as was a common practice in those times he entered medical school in 1957 without obtaining his college diploma. Finally, in 1985, he received an honorary diploma from the University of South Carolina along with many other South Carolina doctors who had taken the same path.
While at the Medical College he was elected to Alpha Omega Alpha, the medical honor society, and he graduated third in his class. He interned at Richland Memorial Hospital in Columbia from July of 1961 until June of 1962. Soon thereafter he earned his commission as a Lieutenant in the United States Navy Medical Corp and served from July of 1962 to July of 1964. As a Navy Doctor he was attached to the Third Marine Aircraft Wing based at Marine Corps Air Station El Toro near Anaheim, CA. During the Cuban Missile Crisis he participated in the preliminary to a planned invasion of Cuba, sailing with a Fleet sent south from Naval Base San Diego through the Panama Canal to enter the Caribbean Sea. After the crisis passed, he returned to El Toro and was then sent with the Third Air Wing to the Marine Corps Air Station in Iwakuni, Japan.
After his discharge from the service Dr. Nicholson returned to his home town of Edgefield, S.C. to set up a private practice with Dr. Wiley H. Turner, also from Edgefield. He was very active in his profession, becoming a member of the American Medical Association, the American Board of Family Physicians, and the American Academy of Family Practice. He was also an Associate Clinical Professor affiliated with the Medical College of Georgia in Augusta, teaching third year medical students in Edgefield during their Family Practice rotation. Dr. Nicholson was particularly proud of this service to his profession.
In 1983 Dr. Nicholson served as President of the South Carolina Academy of Family Physicians and from 1986-1992 he served as Speaker of the House of Delegates, Treasurer, President-Elect and then, in 1995, President of the South Carolina Medical Association.
Dr. Nicholson was particularly interested in strengthening rural health care; in the early 1970s he and many others successfully campaigned to get a hospital built in Edgefield County. He later served on the Board of Trustees of the Edgefield County Hospital, and was serving a term as Chairman of the Hospital's Board when his recent illness caused him to resign. On October 28, 2012, the Edgefield County Hospital named one of its components the Nicholson-Turner wing in honor of the service he and his practice partner, Dr. Wiley H. Turner, had provided over the years.
Dr. Nicholson received many other awards and honors during his career.  In 2002 he was awarded the Order of the Palmetto by Governor Jim Hodges, the highest award given by the State of South Carolina to a civilian.  In 1977 he received the Service to Mankind award from the Edgefield Sertoma Club. In 1985 he was named Family Practice Educator of the Year by the Georgia Academy of Family Physicians. In 2003 he was named the Physician of the Year by the South Carolina Academy of Family Physicians.
Dr. Nicholson was a life-long member of the Edgefield United Methodist Church and at one time served as the Chairman of its Official Board. He was a past President of the Edgefield Lions Club; a member of the Ridge Medical Society; past President of the Edgefield County Jaycees, and member of the Edgefield County Chamber of Commerce.  He was a life-long member of the Gamecock Club and avid follower of University of South Carolina Athletics. He also maintained an interest in local athletics, serving proudly for many years as the team doctor for the Strom Thurmond High School football teams.
Throughout his medical career Dr. Nicholson enjoyed an association with what is now the Norfolk Southern Railway, once serving as President of the Norfolk-Southern Railroad Surgeon's Association. Dr. Nicholson enjoyed meeting with his fellow railway physicians every year at Brosnan Forest near Dorchester, South Carolina, a hunting and recreational facility maintained by the Railroad for its officers and employees.
Dr. Nicholson always kept a pair of Bird Dogs and loved to hunt quail and dove. Some of his fondest childhood memories revolve around hunting every Thanksgiving at Cedar Grove, an old family plantation north of Edgefield. The men would hunt in the morning, return for Thanksgiving dinner, and then afterward the men would light cigars and listen to the Army-Navy football game on the radio in the parlor. He was a member of the National Wild Turkey Association, based in Edgefield, and in later years took up turkey hunting, once killing two bearded Toms with one shot.
He also enjoyed sailing with his family and friends in a variety of boats on the various waters of South Carolina and Georgia and was a member of the Augusta Sailing Club.  He did not enjoy golf. He enjoyed traveling with his wife in Europe and the United States, often on group trips with Rudy Mancke and Alumni of the University of South Carolina.
Dr. Nicholson had many close family ties in Columbia, S.C. As a child, he often visited his aunts in Columbia, Mrs. Patrick Henry Nelson (Elizabeth Nicholson), Mrs. Gerald Elledge McDaniel (June Nicholson) and Uncle John Sheppard Nicholson (married to Mary Norris Nicholson). He also enjoyed visiting his cousins in Middle Georgia, especially his maternal grandparents Mr. and Mrs. John Augustus Walker of Cochran, Georgia, and his Aunt, Mrs. John Paul Gill (Alice) and her four children.
Dr. Nicholson is survived by his wife, Kitty and, two sons: Benjamin (Ned) Edward Nicholson V of Columbia (married to Amy Taylor Nicholson) and Thomas Wells Nicholson of Atlanta, Georgia. Through his son Ned Dr. Nicholson has two grandchildren, Benjamin Edward Nicholson VI, 17,  and Taylor Grace Nicholson, 14. He is also survived by his sister, Ruth (Lady) Walker Nicholson Hodges (The Hon. Robert Hayne Hodges) and numerous nieces, nephews and their children.
Visitation will be at the family home, 615 Columbia Road, Edgefield from 4:00-7:00 on Monday, December 17, 2012. Services will be held at Edgefield United Methodist Church on Tuesday, December 18th at 11:00 a.m.  Dr. Nicholson will be buried in the family plot in Willowbrook Cemetery in Edgefield. Honorary Pallbearers will be Theo Williams; John Kemp; Clyde Marsh; Butch Pendarvis; Butler Derrick; Dr. Buddy Turner and Dr. George Rainsford.  Memorials may be made to Edgefield United Methodist Church Parsonage Fund, 309 Norris Street, Edgefield, S.C. 29824; or the (non-profit) Edgefield County Hospital, P.O. Box 590, Edgefield, S.C. 29824.
Please sign the online register book at www.edgefieldmercantilefh.com