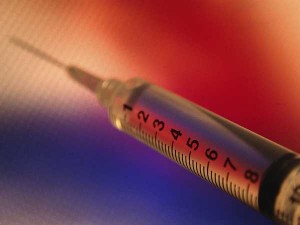 COLUMBIA, S.C. – The S.C. Department of Health and Environmental Control notes the state's first flu-associated death of the season, as well as a significant and earlier-than-normal increase in influenza activity, the agency announced today.
"Tragically, a child from Barnwell County has become our first confirmed influenza-associated death of the season," said Linda Bell, M.D. and interim state epidemiologist. "The flu can be especially serious for the very young and the elderly.
"Our latest statewide activity report indicates that influenza has quickly reached 'widespread' levels in South Carolina," Dr. Bell said. "Flu activity typically peaks in February, and it is very unusual for us to see this number of cases so early in the season. Therefore, we strongly encourage vaccination to prevent the flu and its potentially serious consequences."
The flu is a contagious respiratory illness caused by the influenza virus. The flu can cause mild to severe illness and can be deadly — especially to vulnerable people including the very young and the elderly. Symptoms can include a sudden onset of fever, dry cough, headache, muscle aches, tiredness, sore throat, and nasal congestion or stuffiness.
"Your body needs about two weeks to build its best protection after receiving the flu vaccine," Dr. Bell said, "so you should get vaccinated as soon as possible. This year's vaccine appears to be well matched to the circulating influenza strains and is expected to provide good protection. We recommend vaccination for everyone 6 months and older."
Dr. Bell added that other flu prevention guidelines include:
Staying away from people who are sick.
Staying home from work, school and errands if you are sick. You will help keep others from getting sick, too.
Covering your mouth and nose when you cough or sneeze. Use a tissue if one is handy. Throw it away immediately after use. Otherwise, use your upper sleeve.
Washing your hands often and thoroughly.
Avoiding touching your eyes, nose or mouth. Germs are often spread when someone touches something that is covered with germs and then touches their eyes, nose or mouth.
"Other good habits include getting plenty of sleep, engaging in physical activity, managing stress, drinking water and eating good food to help you stay healthy in the winter and all year," she said.
Find additional information about preventing the flu at www.scdhec.gov/flu and find a vaccination clinic near you at http://www.scdhec.gov/flu/clinic-options.htm.