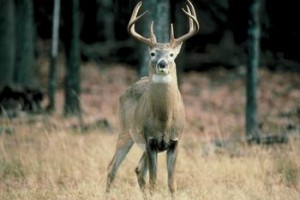 By Tiffani Ireland –
Preliminary findings regarding the 2012 deer harvest in South Carolina show that this has been a "solid" year for deer according to Charles Ruth, Wildlife Biologist and Deer and Wild Turkey Coordinator for the Department of Natural Resources.
In a recent interview with The Advertiser, Mr. Ruth said he expects numbers from this year's harvest to be in the 5% range of last year's figures – give or take one way or the other.  Mr. Ruth called that a flush and said it represented a solid deer season.  Mr. Ruth based this preliminary deer harvest outlook on what he calls antidotal evidence; information gathered based on conversations with hunters and processors across the state.
Mr. Ruth did concede that the deer population across South Carolina is not what it was 10-12 years ago.  However, he said the population has seen a slight increase in the past few years and stated that there are estimated to be 10 deer for every square mile in the state.  Mr. Ruth went on to say that "[we] hardly ever talk about a bad deer season in South Carolina."
More accurate information regarding this year's deer season will be available once data from end-of-season surveys sent out by DNR to every licensed hunter in the state are compiled.  This information is expected to be available sometime in the early spring of 2013.