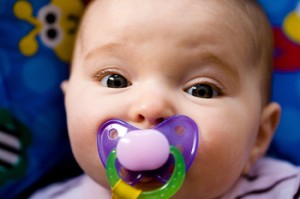 COLUMBIA, S.C. – South Carolina's infant mortality rate in 2011 remained stable at 7.4 deaths per 1,000 babies born, the state Department of Health and Environmental Control announced today.
"Although the 2011 rate is 12 percent better than just five years ago, we still have a lot of work to do," said DHEC Director Catherine Templeton. "Our goal is for every baby to be born healthy and live a long, healthy life."
Templeton said a total of 57, 338 births were recorded in the state during 2011, but 423 infants died before their first birthday. The rate is identical to that of 2010, when there were 58,325 births and 430 infant deaths. Disparities can be seen when the numbers are broken down by race. The rate for white babies improved from 5.5 in 2010 to 5.0 in 2011. Black and other infants died at 2.4 times the rate as white infants in 2011. The previous year, the rate was 2.0 times that of whites.
"We will continue to work with our partner agencies to focus on efforts that can result in the births of healthy babies," Templeton said. "We will work to prevent congenital birth defects by promoting the use of folic acid among women of childbearing age. Our Women, Infants and Children program and family planning clinics are providing educational materials regarding the important role that nutrition plays in the health of the mother and her baby.
"Low birth weight is often the result of the mother's smoking during pregnancy, so we will continue to encourage pregnant women to quit smoking and provide them the tools they need to quit through our S.C. Tobacco Quitline," she said.
DHEC is also a founding participant in the South Carolina Birth Outcomes Initiative, a statewide collaboration formed in 2011 to improve the health and healthcare for pregnant women and infants in South Carolina. Premature birth is the leading cause of newborn deaths. In the last year, all 43 of the state's birthing hospitals committed to the BOI initiative of ending non-medical inductions prior to 39 weeks of gestation. This commitment reduced those inductions by half. Through the work of participants, initiatives have been established to improve the health of all babies born in South Carolina, including:
A program encouraging doctors to screen pregnant women for risk factors such as substance abuse, domestic violence and depression and refer them for treatment; and
An end to reimbursement for all elective deliveries prior to 39 weeks gestational age by the S.C. Department of Health and Human Services.
Participants of the S.C. BOI program include DHEC, S.C. DHHS, the S.C. Hospital Association, the S.C. Obstetrical and Gynecological Society, the S.C. Chapter of the March of Dimes, maternal fetal medicine physicians from all five regional perinatal centers, BlueCross BlueShield of S.C. and other stakeholders.
South Carolina's infant mortality statistics and information can be found on the DHEC website at http://www.dhec.sc.gov/co/phsis/biostatistics/index.asp?page=pubreps.
Interactive data queries can be made through DHEC's S.C. Community Assessment Network module at http://scangis.dhec.sc.gov/scan/mch/infantmortality/input.aspx.
The 2011 Infant mortality report is available at http://www.scdhec.gov/co/phsis/Biostatistics/index.asp?page=bio
National statistics and information regarding infant mortality nationwide can be found on the U.S. Centers for Disease Control and Prevention website at http://www.cdc.gov/reproductivehealth/MaternalInfantHealth/InfantMortality.htm.
Information about the S.C. Tobacco Quitline can be found at http://www.scdhec.gov/health/chcdp/tobacco/quit-for-keeps/index.htm.