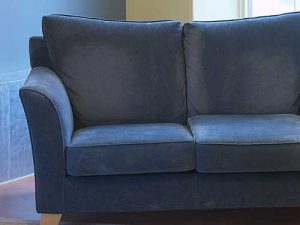 A Host of Charges, Including Attempted Murder, Followed – 
An argument possibly fueled by alcohol ended in shots being fired at a home on Pine Street in Edgefield, Tuesday, Jan. 22.  According to Edgefield City Police Chief Ronnie Carter, officers first responded to the residence around 7 p.m. in response to a verbal altercation between 2 people, a male and a female, living at the home.  Officers ended up responding to the same location 3 more times.  The final call, which came in around 1:30 Wednesday morning, resulted in the 2 suspects being arrested and taken to the Edgefield Law Enforcement Center.
Chief Carter said the initial argument led to an alleged physical altercation in which the female suspect reported that the male suspect hit her.  Officers responded a third time to the location when the male suspect reported that the female had stolen his truck.  She shortly returned, and the argument began anew.  The man then reportedly pulled a gun on the woman, and the two began to wrestle over the firearm.  It then discharged, striking a couch in the home.
A female, 29, and a male, 34, were both arrested in connection with this crime.  The male is charged with attempted murder and possession of a weapon during the commission of a violent crime.  In regards to this incident, the female is charged with driving under suspension and using a vehicle without consent.
The female will also face an additional charge in a separate incident that occurred following her arrest. She reportedly suffered an injury to her face at some point during the night's events.  Thus, after her arrest, she was taken to the Edgefield County Hospital for treatment.  According to Chief Carter, the female was quite intoxicated, became belligerent and assaulted a nurse.  For this, she has also been charged with Assault and Battery 3rd Degree.