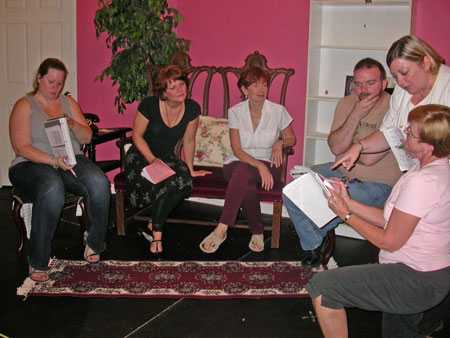 The Edgefield County Theatre Company is in its third year of producing plays in the William M. Bouknight Theatre, a 65-seater that has welcomed community members and out-of-towners for what have been Broadway smashes as well as plays of local color, written by local talent, reflecting the history of the area as well as the social mores.
The former "Broadway smash" The Odd Couple by Neil Simon opens there on February 1.
What is so exciting about community theatre is that one may sit next to the writer of a play while enjoying the antics of a neighbor playing a comedy role, to great laughter. Or it could be one's ancestor coming on stage, in those written and produced by the Edgefield County Historical Society.
For laughs and an evening of fun, the upcoming Odd Couple spells out the angst of modern day marriage, separation, and divorce, and in such lines that have become classic interpretations of this modern dilemma.
Players in the Odd Couple come from local communities as well as from the surround, all giving professional energy that lights up the stage. Directors for this play are two who have starred in plays already, but hold a talent that works "both ways."  They are Kelly Harris of North Augusta and Debra Friar of Mount Vintage, in the county.
A call to the Discovery Center can reserve seats for this upcoming winner! 803-637-3833.