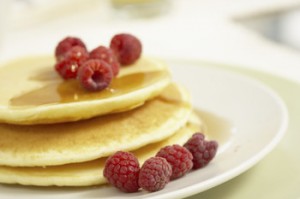 The Episcopal Church of the Ridge will be hosting the Shrove Tuesday Pancake Supper on February 12th from 6 – 7:30 pm at the Trinity Episcopal Church Parish Hall in Edgefield.
Admission is $3 per person and "carry-out" plates will be available. Please come and join us.
Mardi Gras (French for "Fat Tuesday") is the day before Ash Wednesday, and is also called "Shrove Tuesday" or "Pancake Day."  It is the final day of Carnival and marks the beginning of fasting during the Christian liturgical season of Lent.  People cooked pancakes to use up supplies of fat, butter and eggs which were forbidden during Lent.
Submitted