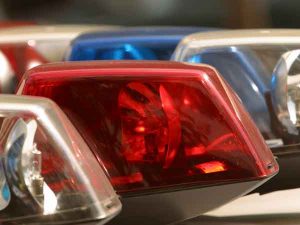 By Advertiser Staff – 
According to a report filed by the Edgefield County Sheriff's Office, on Wed., Mar. 13, deputies responded to a complaint of a reckless driver on Hwy 25 in Trenton.  The complainant stated that the vehicle, a grey Jeep with a Georgia license plate, was speeding and leaving the roadway.
Deputies were able to locate the vehicle and observe the driver's erratic behavior.  The vehicle was subsequently stopped at the intersection of Highways 25 and 19.
Reportedly, the driver appeared disoriented and confused and was unable to provide any form of identification.
After receiving consent from the driver to search the vehicle, the ECSO's narcotic canine located a bag containing glass tubes, one of which was burned on the end, as well as a folded dollar bill in which was a quantity of a rock-like substance believed to be cocaine and a container with a quantity of white rock-like substances also believed to be cocaine.
The driver of the vehicle, a North Augusta woman, was arrested and charged with possession with intent to distribute (PWID) a controlled substance, driving under suspension, and reckless driving.  She was transported to the Edgefield County Detention Center and her vehicle was towed.