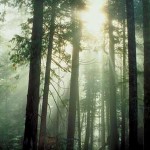 By: Stephen Pohlman, Clemson Extension Forestry & Natural Resource Agent
The Master Tree Farmer course is an educational series to help landowners maximize productivity, profitability, and protection of the legacy of their forest land.  The program is an intensive educational opportunity designed to introduce landowners to the concepts of forest management.  These nightly programs are not intended to make landowners into foresters but acquaint landowners with forestry terms and concepts to better help them manage their property.
Master Tree Farmer can be viewed one of two ways, either by high speed internet (not advisable through wireless due to streaming video) or at a participating Clemson Extension County Office.  The Edgefield Clemson Extension Office will be a host site for those wishing to view the program who may not have sufficient internet connection speed.
Master Tree Farmer will air for five nights, each Tuesday in April from 6:30pm till 8:30pm.  Light refreshments will be available for those attending the County Office host site.
The coarse topics for the five nights will be: Forestry Basics as a foundation, Pine Management and habitat improvement, Hardwood Management for multiple and valuable species, Forest Revenues from timber and non-timber income and finally Forest Business which will include taxation, inheritance, cost share and much more.
Registration is $100 for all five nights.  A registration link is located at www.MasterTreeFarmer.com  and paper registration forms can be found at the County Extension Office.  For further questions, please contact Stephen Pohlman (Clemson Extension Forestry Agent in Edgefield) at (803) 637-3161 ext. #117 or spohlma@clemson.edu .
Clemson University Cooperative Extension Service offers its programs to people of all ages, regardless of race, color, gender, religion, national origin, disability, political beliefs, sexual orientation, marital or family status and is an equal opportunity employer.  Should you require special accommodations due to a disability, please notify our office at least ten days prior to the event.