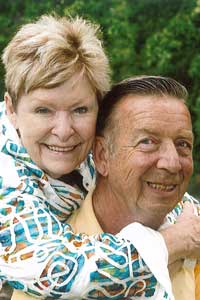 RIDGE SPRING, S.C. – Eileen Teresa Conboy Klein, 74, died Wednesday, March 20, 2013 at Edgefield County Hospital.
Born in Bronx, NY and a daughter of the late John and Annie Faherty Conboy, she was the wife of the late Deacon John Peter Klein. Mrs. Klein was a Massage Therapist at Escape Day Spa in Edgefield and was a member of St. William's Catholic Church. She lived life to the fullest, full of love and compassion, but mostly cherished her granddaughter Taylor.
Surviving are a daughter, Kerry Ann Klein of Edgefield and a granddaughter, Taylor Ann Weiss of Edgefield.
She was preceded in death by two sons, John Klein and Michael Klein, she is now with her husband and two sons.
The Mass of Christian Burial will be 11 a.m. Friday, March 22, 2013 at St. William's Catholic Church with Father Sandy McDonald officiating.
Memorials may be made to St. William's Catholic Church, 1199 Ridge Spring Hwy., Ward, SC 29166.
Ramey Funeral Home is in charge of arrangements.