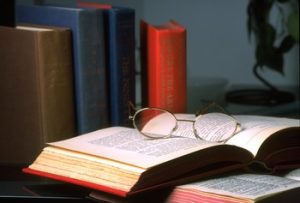 Friends of the Edgefield County Library have launched their annual Membership Drive, beginning March 1st and ending May 30.  Dues are $25 (Family membership $50, Student $5, Sponsor $100, Patron $250, Business/Industry $1000), and tax-deductible.  The group meets every month on the third Thursday at 5:00 PM to further its good works.  We invite you to join us!  Here are a few of the things the Friends have done to help the Library fulfill its important mission (see below the wonderful services the Library itself is providing on its ever-diminishing operating budget)!
Last year the Friends financed the addition of the new automatic doors, which continue to be a big hit with Library patrons, especially those with special needs.  This year, the Friends' big project is renovation of the Children's Area in loving memory of the late Dorothy Mims, Library Board and lifelong Library supporter. Renovations will include a beautiful, arching green tree for children to shelter under as they read or are read to, a related new rug and new furniture to please the imagination.  The Friends will sponsor a celebration for all Library patrons and potential Library patrons to see the lovely results when the project is complete.  Wait for the announcement in the Advertiser.  Everyone is invited.
In addition to these large projects, the Friends keep two of the Library windows appropriately decorated season by season; make up an annual Friends' recommended reading list; maintain a Friends bookshelf at the front of the library, where used books may be purchased (at almost no cost); and contribute funds to provide programs for children and adults and to purchase new books, audio books, DVDs and other materials for Library patrons to enjoy.
As for the busy Library's activities themselves, here are just a few of the things Librarian Lisa Lintner and her staff are planning for upcoming months:
American Girl Club for girls aged 7-14 meets every first Thursday of the month at 6:30PM.  Sessions, which the girls themselves are involved in planning, alternate between reading one of the American Girl books and a themed session, including a related craft.
Lego Club meets on the fourth Tuesday of the month at 4PM.  The library supplies a tub of Legos for kids to build structures with, alone or together, to the specifications of their imaginations.  Beverages are served.
Pre-school Story Time, every Tuesday at 10:30AM, meets in the Children's Area.  In addition, library staff reaches out once a month to day care centers in the Edgefield area, to bring books to pre-school kids unable to come to the library itself.
Fourth Friday movies appeal especially to teens, who may suggest or recommend a movie to be viewed.  Popcorn and soda are served.
In addition to these regularly scheduled youth activities, the Library also celebrates Dr. Seuss's birthday every year, with a live appearance of the Cat in the Hat; offers movies and Wii usage on early release school days or on days, like teacher conference days, when children are out of school during the school year; schedules holiday crafts workshops and, during the summer, the six-week-long Dig Into Reading series that helps students advance their reading skills by keeping reading logs, while enjoying the presentations of the Ecology Lab, Pork Chop Productions, and others.
The Library has twelve computers for the use of its patrons; a coupon exchange housed in its old card catalog where patrons can find money-saving store coupons; and many other services.
Sign up to receive the Library's e-newsletter to stay abreast of Library news.  If you are a member of Facebook, go to the Library's new and exciting Facebook page, "Like" the Library Facebook page and automatically be entered to win a gift card to a book-related retailer.
Not to mention: Join the Friends and become eligible for a drawing for a book-related gift!  Join today and become a member of the most active and exciting support group in Edgefield County!  We welcome your participation!
Submitted